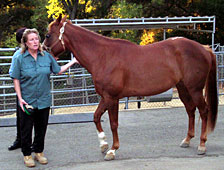 This article, details one of the latest lectures/demonstrations given by Aleta McCormick on July 13, 2004.
Article by Mary Kaufman www.eticorral54.com
(This article has been reprinted with permission from Mary Kaufman – copyright 2004.)
Click here for the pdf version
---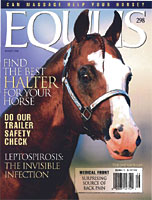 This article was featured in Equus Magazine, August 2002, issue 298.
This article is a comprehensive in-depth look into Omni Equus Research Center and Aleta McCormick's bodywork techniques.
(The article is copyrighted material and has been used with permission from Equus Magazine – copyright 2002. All rights reserved.)
Click here for the pdf version